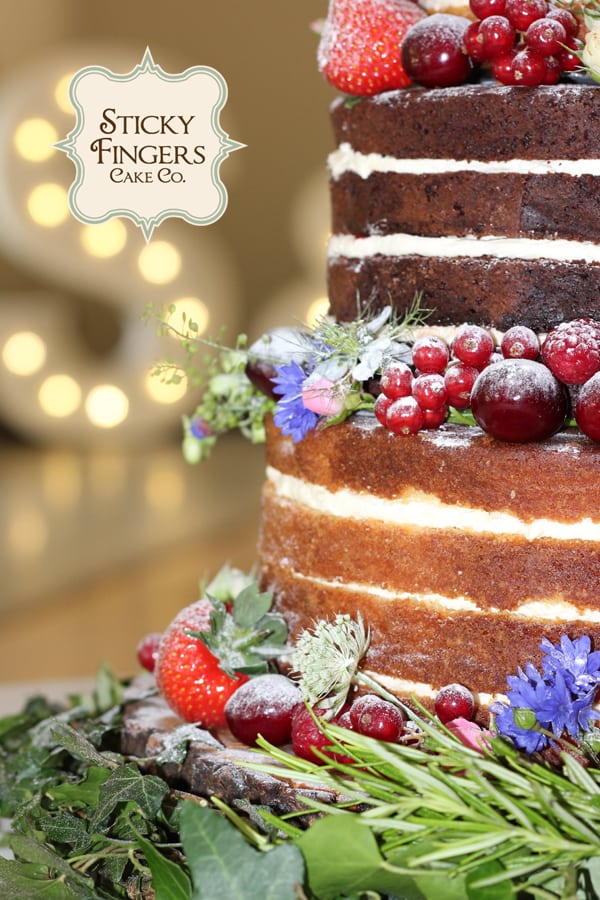 "I don't just want to make you a really lovely cake, I want it to be a really lovely experience for you - from our first conversation right through to cutting the cake on your wedding day"

GET IN TOUCH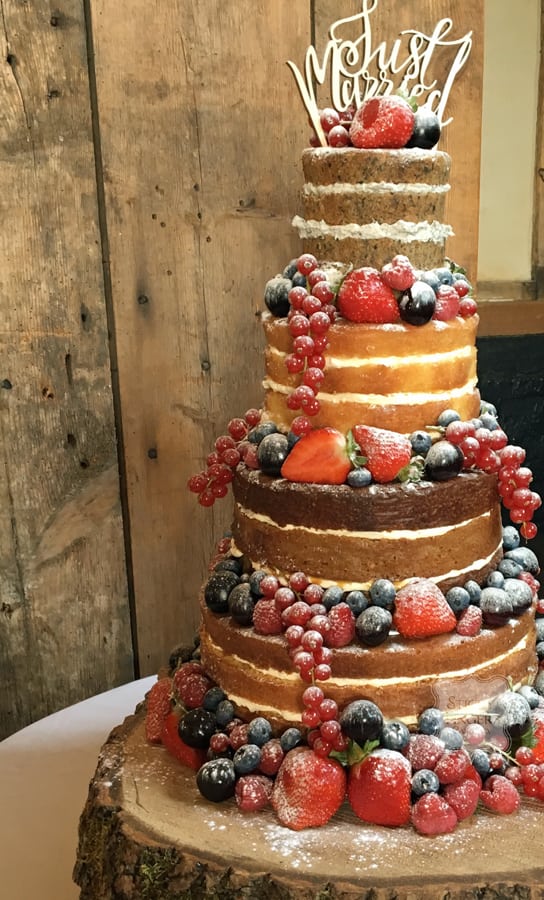 Back at the gorgeous Blake Hall in Ongar for the wedding of Jessica and Tim. Such a beautiful summers day! The happy couple decided on a rustic 4 tier naked wedding cake decorated with fresh seasonal berries and a dusting of icing sugar. Their flavours were strawberry...
Cake Blog Posts
We love cake and all things baking so much that when we're not in the kitchen, we're writing about it. We hope to bring you interesting titbits from the world of wedding cakes and perhaps even the odd cake recipe and baking and decorating tips too! Check out our recent posts…
View more cakey blog posts here..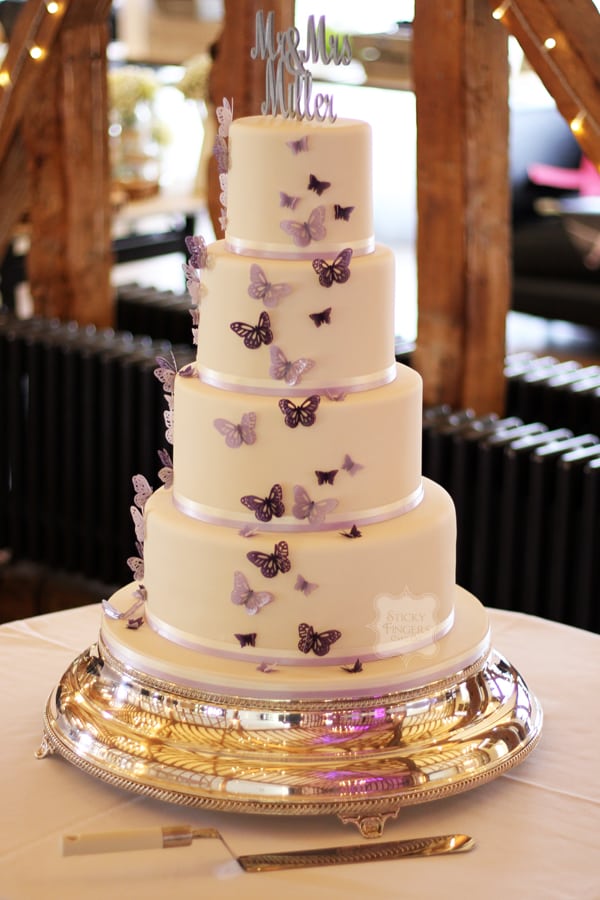 I had the honour of making Dawn and Eric's wedding cake the other day. I can only describe Eric as being a cake connoisseur – Eric just loves cake! With this in mind they really wanted a lot of cake at their wedding but their budget didn't quite stretch as far as it...
read more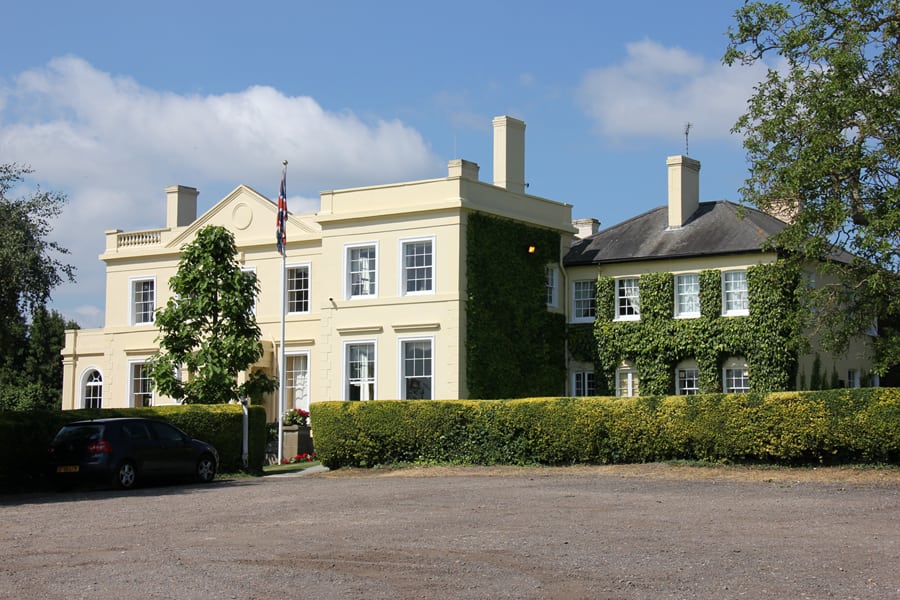 So, between Saturday June 17th and Saturday June 24th Sticky Fingers Cake Co delivered three wedding cakes to The Lawn, Rochford - www.thelawn.co.uk – a stunning Georgian manor house set in three acres of landscaped and beautifully kept gardens (ideal for those...
read more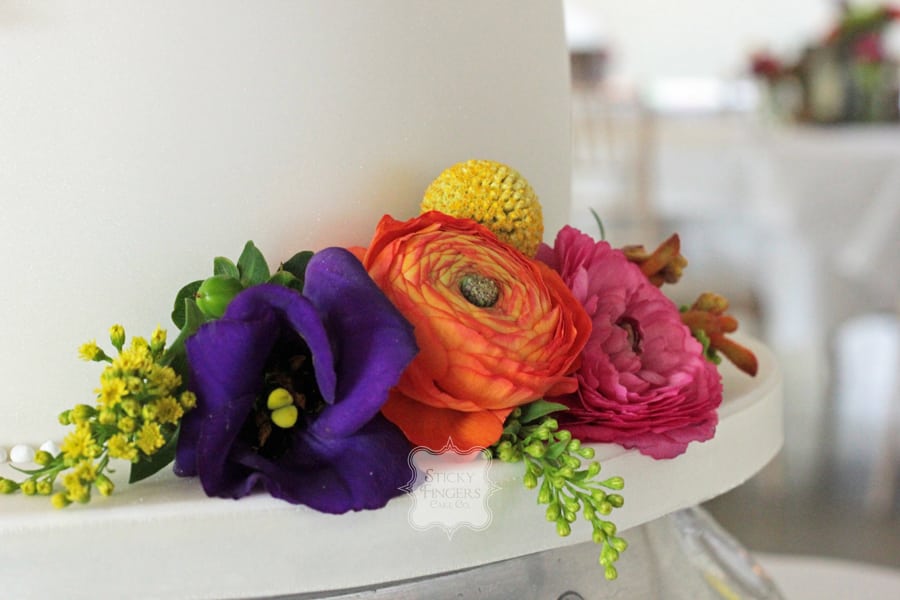 So excited to be back at Houchins Farm, Coggeshall, last Sunday for Louise and Will's bright and beautiful wedding! The colour scheme they chose for their big day was incredible and really brought the venue to life. Added to that the perfect sunny, spring day (OK it...
read more