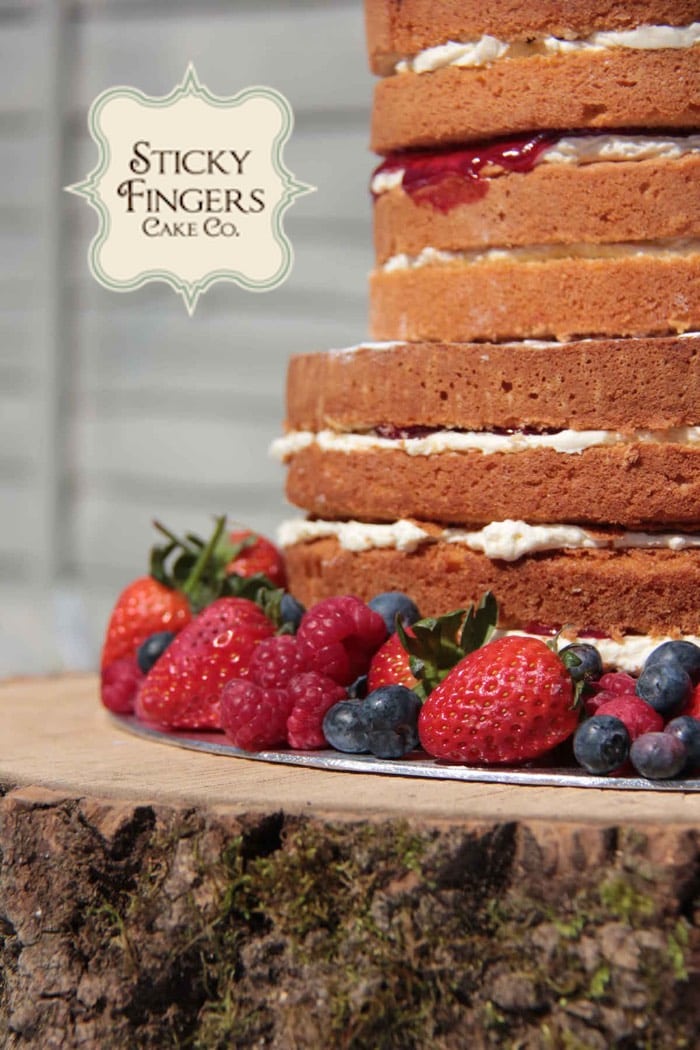 "I don't just want to make you a really lovely cake, I want it to be a really lovely experience for you - from our first conversation right through to cutting the cake on your wedding day"
GET IN TOUCH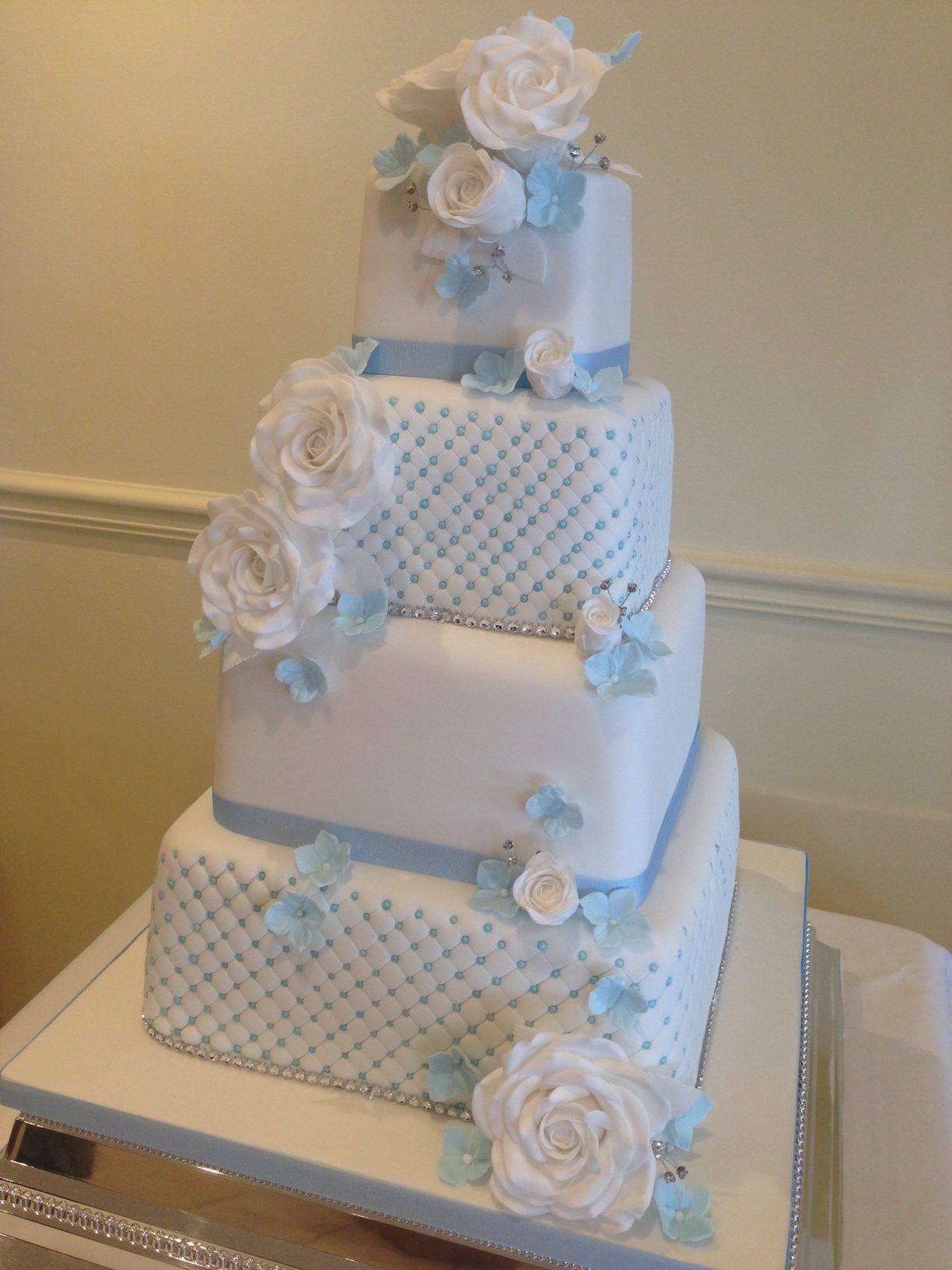 Huge Congratulations to Sian and David who were married in a church service and celebrated their wedding at Top Meadow Golf Club near Upminster, Essex. The colour scheme was pale blue and white which was replicated in their wedding cake – 4 tiers of...
Cake Blog Posts
We love cake and all things baking so much that when we're not in the kitchen, we're writing about it. We hope to bring you interesting titbits from the world of wedding cakes and perhaps even the odd cake recipe and baking and decorating tips too! Check out our recent posts…
View more cakey blog posts here..
We normally say to book your wedding cake with us as soon as you can, or at least book a wedding cake consultation to get a feel of us here at Sticky Fingers Cake Co as couples these days are getting more and more organised (we're already getting busy for next...
read more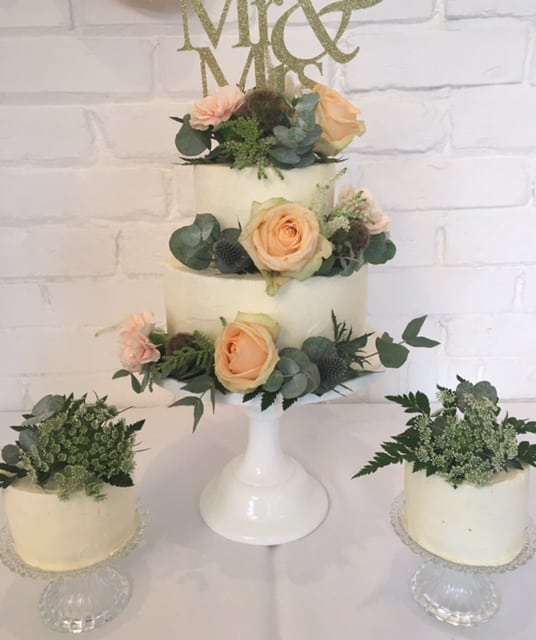 We were honoured to be the chosen Essex wedding cake maker to provide a cute 2 tier buttercream wedding cake for The Old Parish Rooms Venue Open Day (www.theoldparishrooms.com) on Sunday 18th September. We decided to display the wedding cake on one of our gorgeous...
read more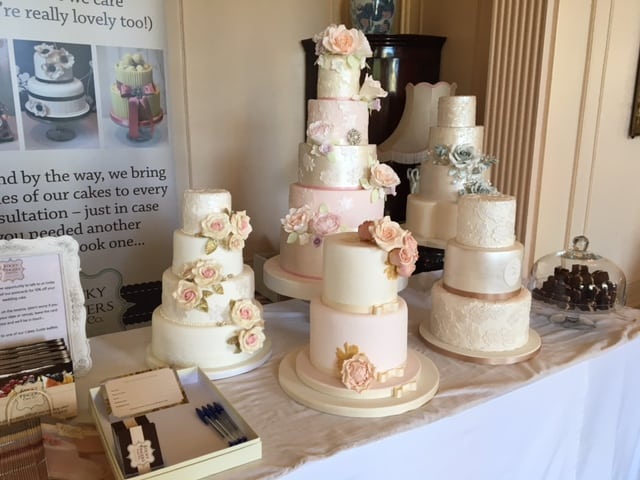 The sun was shining down on the wonderful grounds of The Lawn, Rochford on Sunday for their annual late summer wedding fair and Sticky Fingers Cake Co were there and what a busy day it was! We met lots of fab suppliers, some new guys and also some of our favourite...
read more