STICKY FINGERS CAKE CO
Delightful handmade cakes and a personal service from start to finish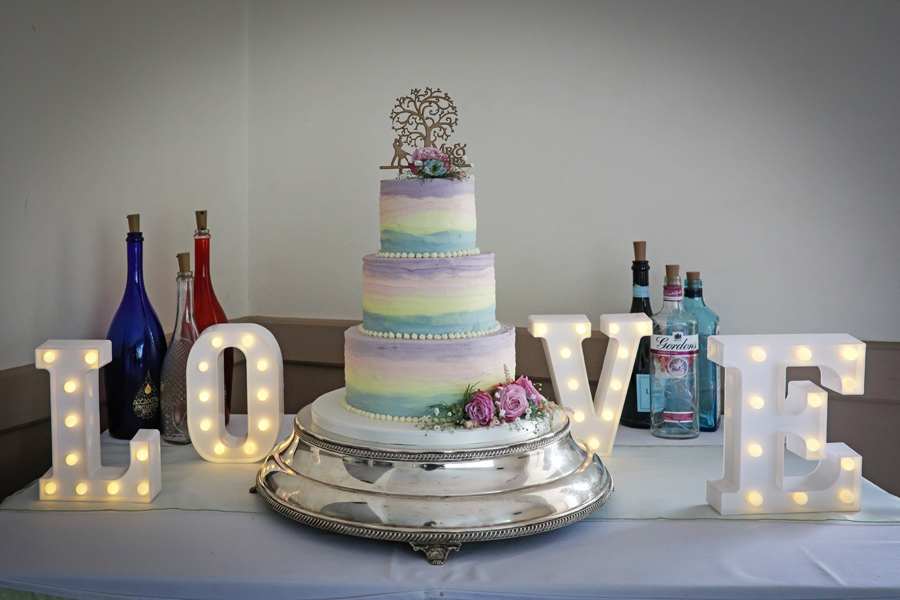 Lots of wedding day wishes to Kayleigh and Mark, who were married at The Old Rectory near Brentwood on 14th June. This was a very last minute order we took as, unfortunately, their original wedding cake maker was no longer able to make their cake, so with two weeks to...
'ALL THINGS CAKE' BLOG POSTS
We love cake and all things baking so much that when we're not in the kitchen, we're writing about it. We hope to bring you interesting titbits from the world of wedding cakes and perhaps even the odd cake recipe and baking and decorating tips too! Check out our recent posts… View more cakey blog posts here..
It's always such an honour making couples' wedding cakes, knowing they have entrusted you with what will be the most important cake they will ever purchase! So I'm always thrilled-to-bits when I get photos of them cutting their wedding cake on the day. Here are three...
read more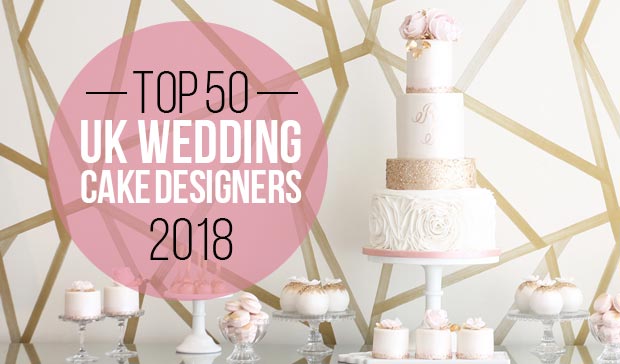 Having seen over the last few years the wedding website Go Hen awarding their 50 best UK wedding suppliers list every Autumn, I was totally gobsmacked to receive an email from them this September telling me that Sticky Fingers Cake Co had been included in their UK's...
read more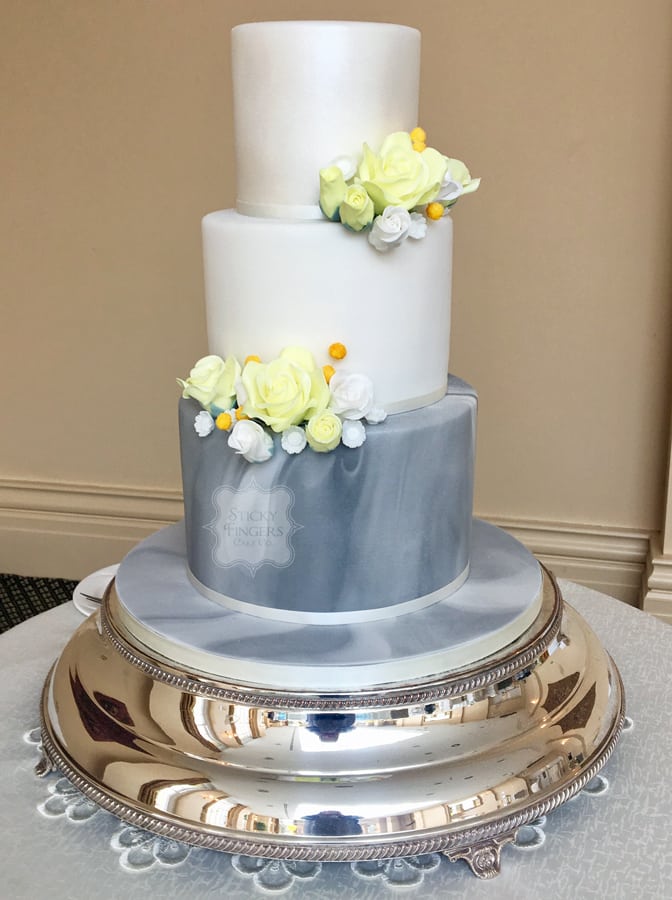 I was really looking forward to creating Jo and Martin's wedding cake for The Lawn, Rochford on 11th April; apart from the fact that their colour scheme of lemon and grey is bang on trend at the moment, the groom is also a massive West Ham United fan (the best team in...
read more