STICKY FINGERS CAKE CO
Delightful handmade cakes and a personal service from start to finish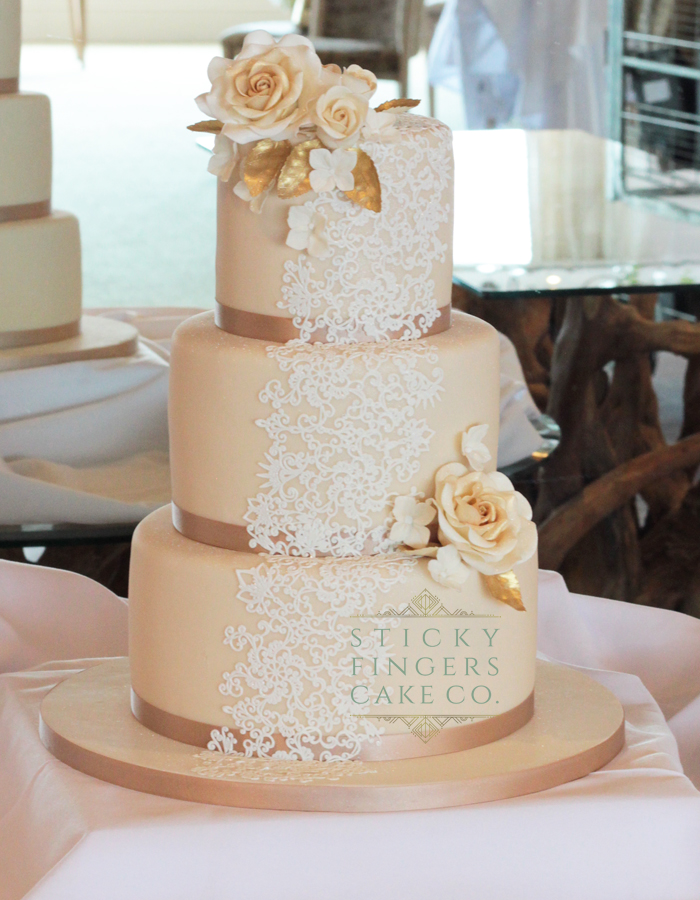 Back to the Roslin Beach Hotel again for Susan and Simon's gorgeous wedding which took place on Friday 31st August. I loved their wedding cake! The colour scheme was so lovely – Ivory, coffee and gold and decorated with coffee and ivory sugar roses, gold lustred sugar...
'ALL THINGS CAKE' BLOG POSTS
We love cake and all things baking so much that when we're not in the kitchen, we're writing about it. We hope to bring you interesting titbits from the world of wedding cakes and perhaps even the odd cake recipe and baking and decorating tips too! Check out our recent posts… View more cakey blog posts here..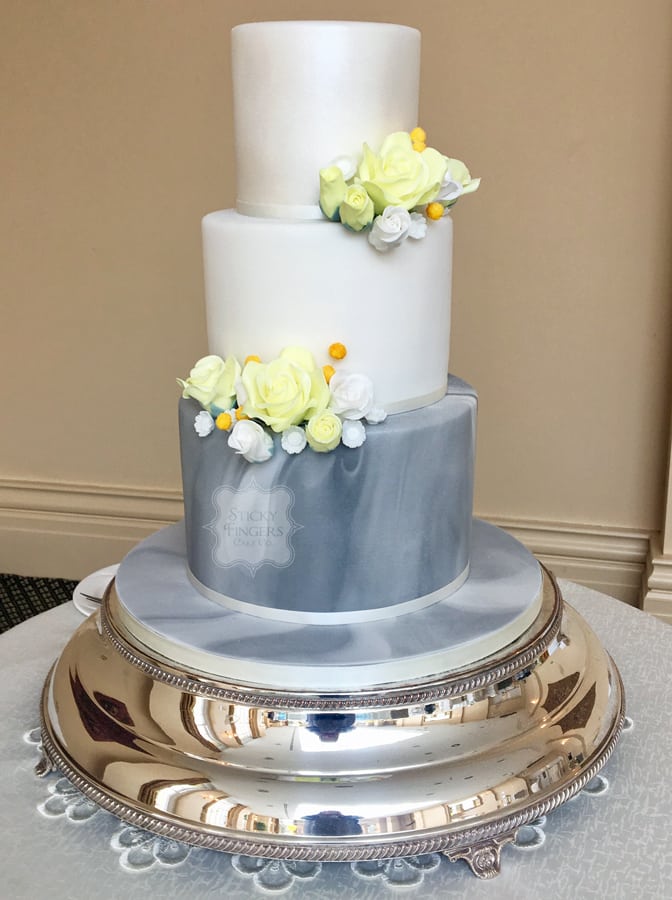 I was really looking forward to creating Jo and Martin's wedding cake for The Lawn, Rochford on 11th April; apart from the fact that their colour scheme of lemon and grey is bang on trend at the moment, the groom is also a massive West Ham United fan (the best team in...
read more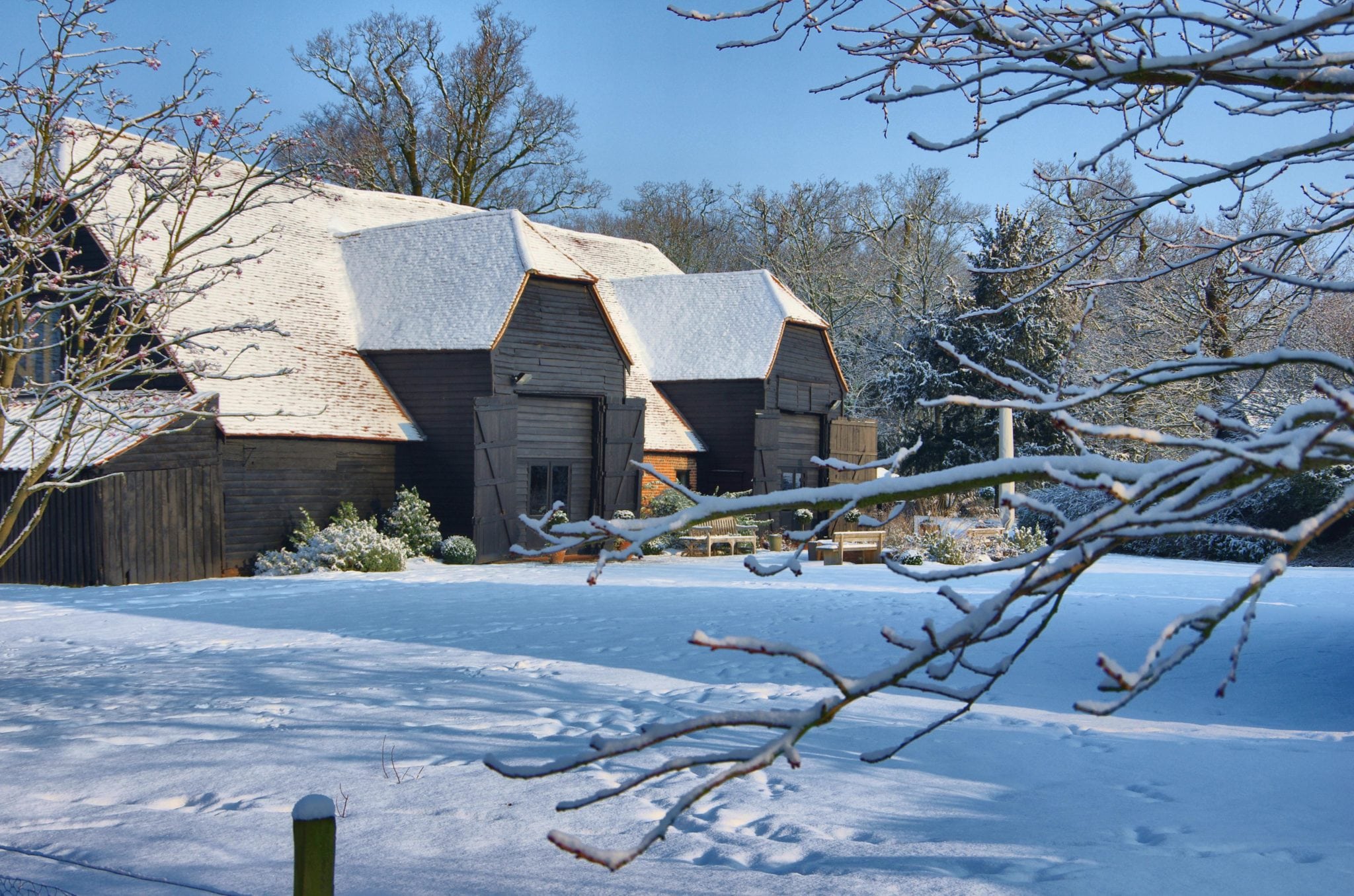 We were honoured to be part of Blake Hall's first wedding of 2018 on Saturday 3rd March for the beautiful marriage of Joe and Jeff. I don't think I have ever paid so much attention to the weather forecast as much as I did on the run up to that weekend! The Beast from...
read more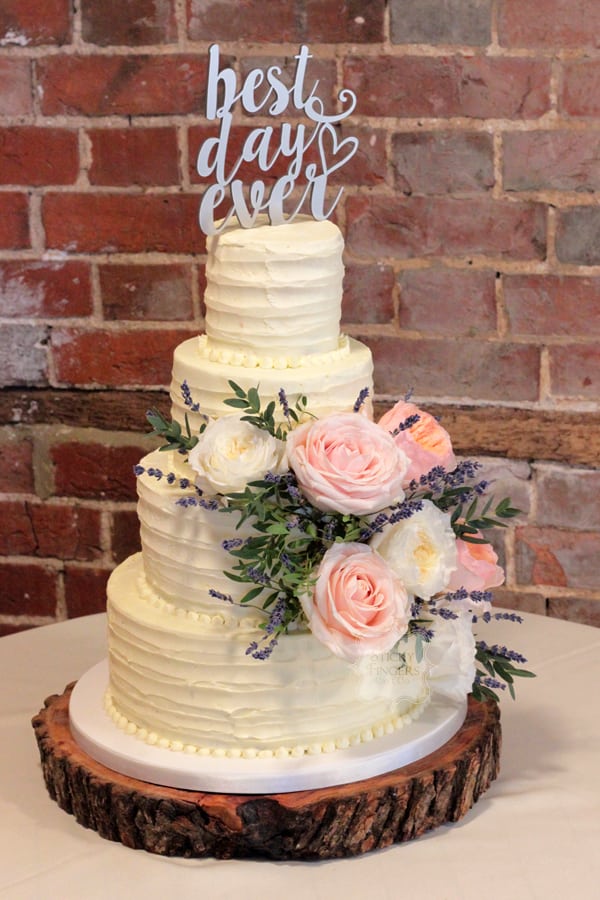 On Saturday 19th May this year HRH Prince Harry is marrying his beautiful fiancee Meghan Markle at St George's Chapel, Windsor Castle (my invitation seems to have been lost in the post..!) It came as no surprise to me that they chose Claire Ptak of the Violet Bakery...
read more